Latest News
Projects
...an independent infrastructure provider, specialising in Distribution Network Operators (DNO) grid connections and renewable energy projects.
> click to view g2 Projects
Design
...in house Civil and electrical design services for all 'Balance of Plant' and grid connections for renewable energy projects.
> click to view g2 Design
g2 Energy are launching their new gPod range of bespoke substations
CLICK HERE TO READ MORE >>
g2 ENERGY - Olney Office Park, 25 Osier Way Olney, Buckinghamshire MK46 5FP
01234 905100
Need more information?

Please click the link
below to view our
useful flyers and list
of case studies

CLICK TO VIEW >>
"Connecting you to the Grid"
High voltage Electrical and Civil engineers specialising in the design and construction of 'Balance of Plant' Infrastructure and grid connections for renewable energy projects, including Solar, Anaerobic Digestion and Wind Farms.
g2 Energy have been ranked in the Top Ten fastest-growing companies on The Sunday Times Virgin Fast Track 100 league table for the second year running! This year, g2 Energy achieved 7th place with a 3 year average sales growth of 178.6% See our News section for more details.
g2 Energy are a Lloyds registered, NERs accredited, Independent Connection Provider (ICP) and can provide Contestable works up to and including 132kV.
To date, g2 Energy have successfully connected in excess of 887 MegaWatts (MW) of renewable energy to the grid, with a further 470MW due be to connected by early 2016.
Find out more about g2 Energy…
Watch our new Corporate DVD which
showcases all our services
LAUNCH

VIDEO

>>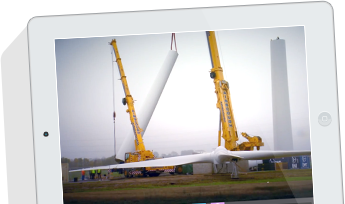 g2 Energy are exhibiting at RenewableUK 2015 taking place at the ACC, in Liverpool on the 6-8th October 2015. Come and visit us at stand 168.
The Government have set targets for the UK to ensure that 15% of the UK's energy demand is met from renewable sources by the year 2020. This has driven an increase in the number of Renewable Developments requiring a Grid connection.
If you are considering an embedded generation project, g2 Energy can help you. We have the capability to design and build your complete renewable energy project, from initial feasibility, through to planning, installation, project management and connection onto the grid. As a Lloyds registered ICP, g2 Energy may be able to provide you with a cost effective alternative to a quote you may have received from the local Distribution Network Operator (DNO).
g2 Energy's Renewable Developments department have successfully completed works on 4 Wind Turbine sites in South Wales. There are also a further 5 sites currently in planning.