Latest News
Embedded Generation Developments
...seek to identify suitable projects for development, in particular embedded generation projects from 500kW capacity upwards.
> view Embedded Generation Developments
Projects
...an independent infrastructure provider, specialising in Distribution Network Operators (DNO) grid connections and renewable energy projects.
> view Projects
Design
...in house Civil and electrical design services for all 'Balance of Plant' and grid connections for renewable energy projects.
> view Design
g2 Energy are launching their new gPod range of bespoke substations
CLICK HERE TO READ MORE >>
g2 ENERGY - Olney Office Park, 1 Osier Way Olney, Buckinghamshire MK46 5FP
01234 482482
Need more information?

Please click the link
below to view our
useful flyers and list
of case studies

CLICK TO VIEW >>
"Connecting you to the Grid"
High voltage Electrical and Civil engineers specialising in the design and construction of 'Balance of Plant' Infrastructure and grid connections.
g2 Energy are a Lloyds registered, NERs accredited, Independent Connection Provider (ICP) and can provide Contestable works up to and including 132kV.
To date, g2 Energy have successfully completed in excess of 250 Grid Connections to the National Grid, equating to over 1.3GW of embedded generation connected.
g2 Energy have been ranked in the Top Ten fastest-growing companies on The Sunday Times Virgin Fast Track 100 league table for the 3rd consecutive year! This year, g2 Energy achieved 8th place with a 3 year average sales growth of 121.7% See our News section for more details.
Find out more about g2 Energy…
Watch our new Corporate DVD which
showcases all our services
LAUNCH

VIDEO

>>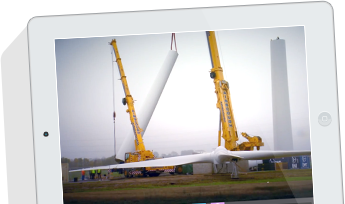 g2 Energy are exhibiting at Energy Now 2017, taking place at Telford International, on 8th-9th February. Come and visit us on stand 32!
If you are considering a project which requires an electrical connection, g2 Energy can help you. We have the capability to design and build your complete project, from initial feasibility, design, installation, project management and connection onto the National Grid. As a Lloyds registered ICP, g2 Energy may be able to provide you with a cost effective alternative to a quote you may have received from the local Distribution Network Operator (DNO).